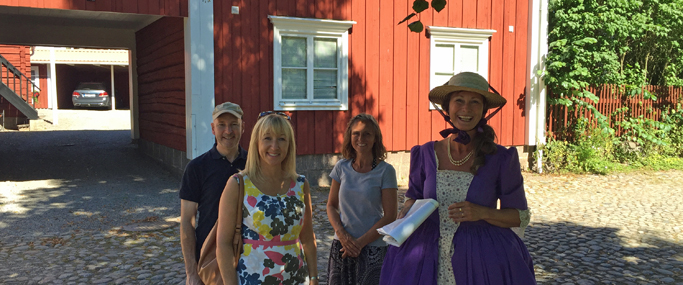 During summer I arrange scheduled tours.
Scheduled events in 2020 will be every weekday June 29th to August 7th:
– 16.00-16.45 – Every weekday (except Saturdays and Sundays)  Historical City Walk – 60 SEK/person – Guided walking tour in the city center – Meeting point: Tourist Office
I will speak both Swedish and English – if both are needed  – I will speak English while walking and Swedish at every stop.
Registration required at the latest 15.00 on the same day. Register by sending a textmessage to +46-70-8159962 or an e-mail to info (at) konsultchristinaskan.se. You can also register at the Tourist Office.
Any time of year
Private guide at requested day and time 600 SEK/hour (1-10 people). On top of the above tour I can also do:
– the story of the Picasso Sculpture
– the area of Gustafsviks herrgård (a nationally renowned manor area with lots of history)
– the Iron trail (16 km hike)
– hiking in the archipelago (8 km)
For more details see calendar.