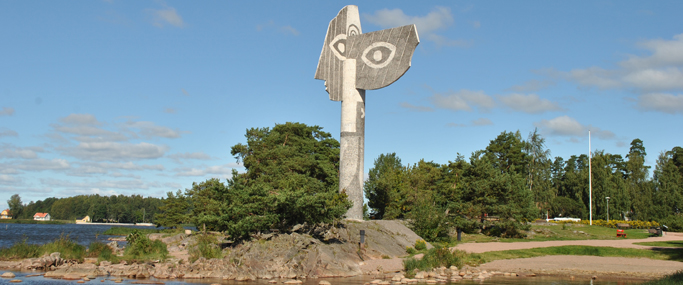 In 1965 the Picasso sculpture was constructed on the shore of lake Vänern. It is one of the largest sculptures of it's kind in the world. As your guide I tell the story of how it came to end up here, even though Picasso has never been to Kristinehamn. It is a fascinating story that covers over 40 years. I also show you the sculpture from all different angles and guide you through the very special construction.
Guided tour on your own choice of day – price: 500 SEK/booking for 1-10 people – to be paid on site with cash or credit card. (If more than 10 people the price is 50 SEK per person. Other prices apply for bustours).
Meeting point: Information Point at the foot of the Picasso sculpture, right across from the café at Vålösundsvägen 161 
Duration: approx 45 minutes
How to book: Contact me at +46-70-815 99 62 or send an e-mail.