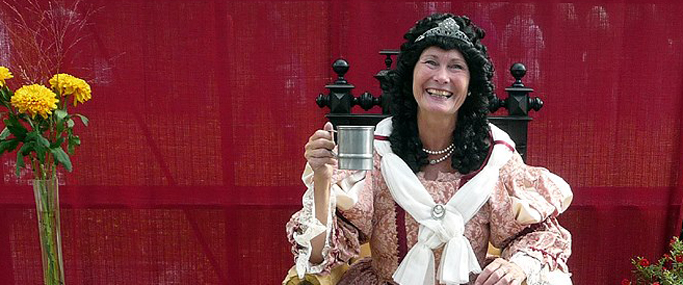 Foto: Bertil Hellberg
In the year 1642 the village of Bro received it's name Kristinehamn (which means the harbour of Kristina) and town priveliges from Queen Kristina. I tell the story of this special and interesting Queen, who went her own way and was a modern woman way before her time.
Scheduled talks 2021 to be decided
Date: to be decided
Meetingplace: Kristinehamns Historiska museum Södra Hamngatan 1a, in the center of Kristinehamn.
Start:
Time: 30 minutes
Pris: XX SEK/person to be paid on site with cash or credit card. Register by sending a text message or calling +46-70-8159962 or a mail to info@konsultchristinaskan.se.
Want a private talk on a requested date or time? Contact me.